Process Servers Serving Legal Documents
If you are looking for legal documents to be served in a discreet, professional and timely manner, then please look no further.
We are a specialist agency for process serving services, we serve papers to individuals, organisations and companies in accordance with UK law.
Our 'in house' employees currently serve the full range of legal papers within the whole of the UK.
Experienced professional process servers
Through our industry partners we can also facilitate Process Serving within most parts of England and Wales. We also have trusted reliable partners in Ireland, Germany, France and Spain.

Instructions from our clients are handled with discretion and integrity. Our team is trained to interact with the general public showing respect and sensitivity.
We also provide professional covert surveillance services along with corporate surveillance services.
We are highly accredited and qualified
Our company also currently holds accreditation for ISO 9001:2015 'Quality Management Systems' and BS102000 2018 'The Code of Conduct for the Provision of Investigative Services'.
Our Managing Director is a longstanding member of the Association of British Investigators (ABI) and we operate in accordance with their 'Process Servers Guide for England and Wales'.
We will ensure that you are updated after every attempt at service and we will provide confirmation when the service has been achieved. Our operative will then provide a statement, certificate of service or affidavit depending on your needs.
An enquiry costs nothing
Our fee will include three separate attempts to serve papers at any one address.
We will aim to serve your documents at the most appropriate time of day to increase the likelihood of the recipient being present.
In order to assist earlier in the legal process we can also offer surveillance services to assist in the proof of an action, association or behaviour.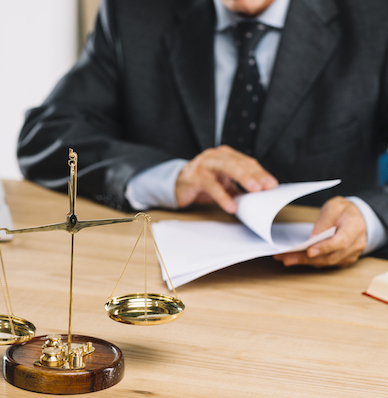 Competitively priced
Please do get in touch. We are competitively priced and we will aim to serve your documents within 7 days or within the timeframe specified by the court if this is sooner.
Surveillance Detection
Surveillance is often used extensively and legitimately by law enforcement agencies, government departments and business, to gather evidence and information. Surveillance can also be used by both criminals and business competitors to gather information that can be exploited to the detriment of a business, a high net worth individual or celebrity.
As surveillance experts, in certain circumstances, Antevorte is able to provide assistance to detect whether a surveillance operation is in place. Our actions are conducted covertly.
Brand Protection - Evidential Test Purchasing / Market Surveys
Antevorte is experienced in conducting evidential online Test Purchases. We are able to offer this service globally.
We can conduct an individual test purchase or organise a targeted test purchase programme to suit any budget. These services can be online, off line and include B2C and B2B. All purchases are gathered according to UK evidential standards and witness statements can be produced. Long-term storage of evidence is also available on request.
Undercover Engagement
The use of undercover engagement to gather evidence or intelligence is a well-established investigative tool. The use of the word 'undercover' can create exciting and dramatic images. However, in real life the deployment of an undercover operative should always be measured and controlled. Deployment can sometimes merely involve conducting a test purchase of a readily available product under guise, or might involve a complex infiltration.
Penetration Test
The safety and security of employees, premises and property is always of the highest priority for any business. The overarching objective of a penetration test is to look at the physical security measures currently in place at a business location and then attempt to gain access to the facility using social engineering techniques. The purpose of the penetration test is to see things through the eyes of a potential intruder, rather than the eyes of a security professional. As surveillance experts we are used to gathering intelligence under guise and have made a career from bypassing security measures.
Once the penetration attempt is complete, the operatives then make recommendations to allow the client to address weaknesses or divert resources.
Here's what some of our clients say:
"We're amazed by how you are able to get such great results with so few resources." (Experienced Police Officer)

'We passed your evidence to the Police. They were impressed by the sheer amount of evidence collected during the operation" (Global Security Director)

"The investigators handed the investigation to me on a plate" (Trading Standards Officer)